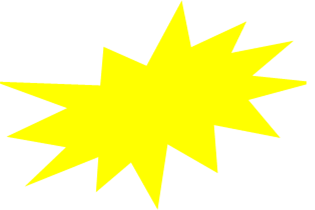 PROMOZIONI
2017
Satellite Phones & Modems Rental
GEOBORDERS offers Satellite Phones and Modems Rental at very low cost with different technologies, to meet the needs of all users in all situations. There are portable equipment, portable, fixed or semi-fixed, can be used for voice communications, sending e-mail text and data connections including broadband satellite.
Any satellite terminal works exclusively in open places without hindrance of any kind such as walls, trees, sheds, magnetic fields or mountains.
Coverage is given by systems with orbiting satellites.
SATELLITE EQUIPMENT AVAILABLE FOR RENTAL with included minutes
TYPE OF EQUIPMENT

DURATION

(days)

COSTO GIORNALERO (esclusi i minuti)
COSTO CON
MINUTI INCLUSI
NUMERO
MINUTI INCLUSI
SATELLITE PHONE
INMARSAT ISATPHONE with TRACKING
Clicca qui per dettagli sul prodotto
2
€ 12,00
€ 39,60
4
7
€ 11,00
€ 103,60
14
15
€ 10,00
€ 207,00
30
30
€ 9,00
€ 384,00
60
SATELLITE PHONE
IRIDIUM EXTREME with TRACKING
Clicca qui per dettagli sul prodotto
2
€ 19,00
€ 45,60
4
7
€ 16,00
€ 138,60
14
15
€ 15,00
€ 282,00
30
30
€ 13,90
€ 474,00
60
SATELLITE PHONE
IRIDIUM 9555
Clicca qui per dettagli sul prodotto
2
€ 19,00
€ 45,60
4
7
€ 16,00
€ 138,60
14
15
€ 14,00
€ 267,00
30
30
€ 12,00
€ 417,00
60
DISPOSITIVO DI TRACKING E
MESSAGGISTICA SMS
ED EMAIL: SHOUT NANO
Clicca qui per dettagli sul prodotto
2
€ 15,00
€ 34,00
4 track Msg
7
€ 10,00
€ 84,00
14 track Msg
15
€ 9,00
€ 165,00
30 track Msg
30
€ 8,00
€ 299,00
60 track Msg
MODEM DSL SATELLITARE
INMARSAT BGAN
Clicca qui per dettagli sul prodotto
2
€ 22,00
€ 44,00
0
7
€ 21,00
€ 147,00
0
15
€ 20,00
€ 300,00
0
30
€ 15,00
€ 450,00
0
For every rental IT IS INCLUDED A MINIMUM CHARGE OF 2 MINUTES PER DAY to call landline or mobile phones (you don't have to use 2 minutes per day: you can use your minutes any day during rental period).
Included Minutes are valid for all rental period and will not be paid back afet rental if not used; if you use more minutes during your rental period we will invoice them to you within 60 days from termina lreturn with below tarifs.
PLEASE INSERT YOUR RENTAL PERIOD DATES TO RECEIVE A FREE QUOTATION
If you select departure dates and return dates you can receive a free quotation and check availability of terminals for those dates
COSA COMPRENDE IL NOLEGGIO:
SATELLITE PHONE including:
BATTERY
WALL CHARGER 90-260 V (with international plugs)
CAR CHARGER 12-24 V (Plug-In)
PHONE CARRY CASE
SIM CARD
E-MAIL/SMS MESSAGING (you can senf freee messages from website www.geoborders.com)
NO ROAMING: FREE INCOMING CALLS ALL OVER THE WORLD
NOLEGGIO SOLO SIM CARD
Possedete un telefono satellitare? Siamo in grado di fornire il noleggio della Carta Sim o a Vostra scelta l'attivazione di una Carta Sim prepagata ideale per le vostre vacanze o viaggi di lavoro.
SIM CARD
IRIDIUM O INMARSAT

DURATION

(days)

COSTO GIORNALERO (esclusi i minuti)
COSTO CON
MINUTI INCLUSI
NUMERO
MINUTI INCLUSI
SIM CARD
modelli compatibili:
9500, 9505a, 9555, Extreme, iSatPhone PRO
2
€ 9,50
€ 26,60
4
7
€ 6,50
€ 72,10
14
15
€ 4,00
€ 117,00
30
30
€ 1,10
€ 150,00
60
Per qualsiasi tipo di noleggio (Terminali o SIM) nei periodi di Dicembre/Gennaio e Luglio/Agosto è consigliabile confermare il noleggio almeno un mese in anticipo per garantirsi la disponibilità degli apparati. Noleggio SIM CARD, per evitare disguidi, occorre fornire MARCA e MODELLO del terminale posseduto. Non tutte le funzioni sono garantite se non è installata sul terminale che utilizzerete l'ultima versione firmware.
COSTO DELLE CHIAMATE:
CHIAMATE ENTRANTI:
Roaming...................... € 0 (le chiamate in entrata sono gratuite).
Ricezione SMS:............ GRATIS *
Ricezione EMAIL.......... GRATIS sul Satellitare (in formato solo testo)
* SMS MESSAGING (servizio gratuito dal sito web www.geoborders.com)
CHIAMATE USCENTI al minuto:
Verso rete fissa e cellulari di tutto il mondo:..... € 1,90
Verso altri telefoni Satellitari Iridium:............... € 0,90
Verso altri telefoni Satellitari non Iridium:........ € 13,00
DATI (modalità MODEM):................................ € 1,90
SMS non garantiti o e-mail se previste:............ € 0,95/cad
Chiamate d'emergenza:................................... Gratuite
TRASPORTO / CONSEGNA
Gli apparati vengono consegnati tramite corriere espresso con trasporto assicurato direttamente presso il Cliente in tutta Europa, consigliamo un preavviso di 48/72 ore:
Spedizioni STANDARD in Italia..................... €    45,00
Spedizioni ESPRESSA in Italia...................... €    60,00
Spedizioni in Europa e mondo:.................... in base alla destinazione
I prezzi indicati sono una tantum, vanno sommati al costo del noleggio e valgono per ogni singolo KIT noleggiato e includono l'andata e il ritorno con trasporto assicurato.
Offriamo incluso nel costo per vostra semplicità il nostro esclusivo servizio EASY RETURN, che vi consente di restituire quanto noleggiato molto facilmente; basta infatti una semplice telefonata al corriere, senza preoccuparvi di scatole, imballi, nastri o colle e neppure di bolle di trasporto ed etichette varie!
CONTENUTO EASY RETURN KIT:
BOX in ABS contenente quanto noleggiato
Bustone in materiale plastico per inserire il KIT
Sigillo di chiusura maniglia
Bolle precompilate con i vostri e nostri dati (in duplice copia)
Etichetta di spedizione precompilata con mittente e destinatario
NOTE E ALTRE CONDIZIONI
DETTAGLIO DELLE CHIAMATE:
E' disponibile il dettaglio del traffico a richiesta ad un costo aggiuntivo di € 20,00 se richiesto prima della partenza
ASSICURAZIONE:
Il noleggio non prevede l'assicurazione kasco. Il cliente e' pienamente responsabile dell'apparato e dei suoi accessori, per ciò che riguarda furto, danneggiamento, smarrimento, confisca, o analoghe situazioni.
DEPOSITO CAUZIONALE::
- Con carta di credito  (Visa, Mastercard, CartaSI) € 1.000,00 elettronico (non incassato) ma con richiesta autorizzazione di addebito all'ente emittente.
- Con bonifico bancario, se il pagamento avviene in altre formule (restituzione entro 30 gg. lavorativi data riconsegna dell'apparato).
DOCUMENTI:
Il noleggio prevede la compilazione di un modulo contrattuale/anagrafica che ci consentirà di emettere regolare fattura ed i seguenti documenti da anticipare tramite fax
Pagine modulo contrattuale firmate
Documento di identità firmatario
Codice fiscale firmatario
Carta di credito (se scelto come metodo di pagamento)
Camerale o Attribuzione P.I. (solo in caso di società o di Libero  Professionista)
PER PERIODI O QUOTAZIONI PARTICOLARI CHIMATE IL NOSTRO
Troveremo sicuramente una soluzione alle vostre esigenze!
N.B. TUTTI I PREZZI INDICATI SONO IVA ESCLUSA